Digital Marketing Software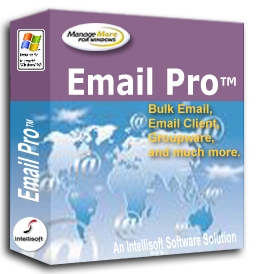 Digital Marketing Software Review
Every day, millions of emails and text messages are issued to corporations, organizations, and individuals. ManageMore's Email Pro is designed to help you take advantage of these communication methods. This revolutionary marketing integration and bulk email software tool is quickly changing the way businesses advertise their products or service. This is because it costs practically nothing for bulk email software to send out thousands upon thousands of email ads with the click of a button.
Email and SMS Marketing
ManageMore makes it easy to take advantage of two of the most popular means of communication to market your business. Email and Text (SMS) Messaging are ubiquitous in our society today. With ManageMore's interface with the popular ActiveCampaign marketing system, your digital marketing efforts will be automatic and effective.
As data is entered into the ManageMore program through the normal course of business, information is automatically synchronized with your ActiveCampaign account. In addition, select automations are instantly triggered, to perform marketing functions automatically. For example, a rule can be set to thank a customer via SMS, follow up with an e-mail, say seven days later with a coupon for a future visit. Or, purchase of a particular product could trigger a reminder one year later for warranty renewal.
Since the data from your ManageMore system is automatically synchronized, complex rules are possible based on number of visits, last purchase date, birth date, address, and more. The possibilities are only limited by your imagination.
Bulk Email
Bulk email at your fingertips. With Email Pro, you also get integrated bulk email software which is normally sold as a completely separate product by other vendors. One can easily utilize the powerful bulk email engine to build a list of recipients from any customer database or email list for marketing through the internet. Take advantage of this free digital marketing capability and increase your sales through epromotions, create monthly enewsletters, build better customer relationships, remind customers of outstanding balances, or just simply wish your customers a happy holiday. There is no limit to what you can accomplish with this exciting feature.
Marketing Lists
Create multiple email marketing lists for segregating product news, services, newsletters and more. As your business diversifies, you may want to offer different things to different people. Let our bulk email software create separate customer email lists for your different offerings. This is ideal for businesses that sell or advertise a variety of newsletter subscription services or offer eCatalogs. By allowing different groupings of email lists, one can easily add or remove a customer email from a specific marketing list without disrupting other customer desired email lists.
Personalized Messages
Utilize customer data personalize your message and achieve better response rate.
With our intuitive email message building tools, you can add custom tags to your message that will automatically be replaced with unique information for each recipient. This allows you to personalize each email or text message to your recipient. Greet your recipients with messages like "Dear John,", "Dear Mary,", etc. or messages like "Your account balance of $23.17 is past due."
Email Billing
Send customer billing statements via email and save big on postage and printing costs.
The internet age is quickly changing the way we do business with customers, and mailing customer invoices is one of those practices that is becoming a thing of the past. With Email Pro, ManageMore's billing distribution process can easily send statements electronically to all customers who are setup to receive bills by email. You can easily customize the look of the eStatement in both PDF and HTML format. Recent trends are indicating that businesses will even be charging extra fees for mailing hard copy invoices to customers. So say goodbye to increased postage fees, paper costs, manual labor, and poor excuses when customers claim their mail never arrived.
Digital Marketing Features
Sophisticated bulk email software capabilities integrated into accounting system
Allows creation and management of multiple email lists for segregation of services, newsletters, subscriptions, etc.
Unique auto-update feature can automatically add or remove recipients from email lists based on received emails containing certain key words defined in the subject line of the email
Allows emailing of customer statements with HTML template customization capabilities
Built-in bulk email feature with selectable criteria and import capable email lists
Blind Carbon Copy feature support allows for faster emailing to large recipient lists
Allows templates to be created for personalized bulk email messages
ManageMore Learning Center
What are Automations? Automations are powerful marketing tools in ActiveCampaign, that are used to set rules for automatically delivering SMS and/or Email marketing content to your customers. For example, you can set an automation to send a "Thank You" email upon...
read more